When we started writing the book in the early '70s, we didn't know much about multivariate analysis. I believe that was one of the major reasons why this book has become so successful.
We live in a world of data. Using multivariate analysis, we can derive information from data. This is not only very useful. It can also be extremely exciting.
I used the German version of the book myself when I was studying Business. Today, I strive for motivating students to use quantitative methods for fact-based decision-making.​
When developing this book, we have put great attention to making it comprehensible and relevant for practicioners. Students and colleagues repeatedly emphasize that using simple examples - like the chocolate case study - ease the understanding of each method.
At the latest with Big Data, methods of multivariate data analysis gain more and more relevance in industry practice. I am happy to contribute this perspective to the new edition of this book by highlighting important analysis methods and their application.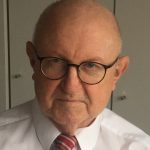 Prof. Dr. Dr. h.c.
Klaus Backhaus
... was professor for Business-to-Business Marketing at the University of Münster (Germany) until 2021.
Prof. Dr.
Bernd Erichson
... was professor for Marketing at the University of Magdeburg (Germany).
Prof. Dr.
Sonja Gensler
... is extraordinary professor at the University of Münster (Germany) and works at the Marketing Center Münster.
Prof. Dr.
Rolf Weiber
... is professor for Marketing, Innovation und E-Business at the University of Trier (Germany).
Dr.
Thomas Weiber
... works as Corporate Strategy Manager at BSH Home Appliances Group in Munich (Germany).